My name is Nicki Tarr and I spend my days using my hands to restore things that are both useful and beautiful. Upholstery is an artisan craft that brings together so many elements I love – using traditional materials and tools, restoring wood and working with beautiful fabrics.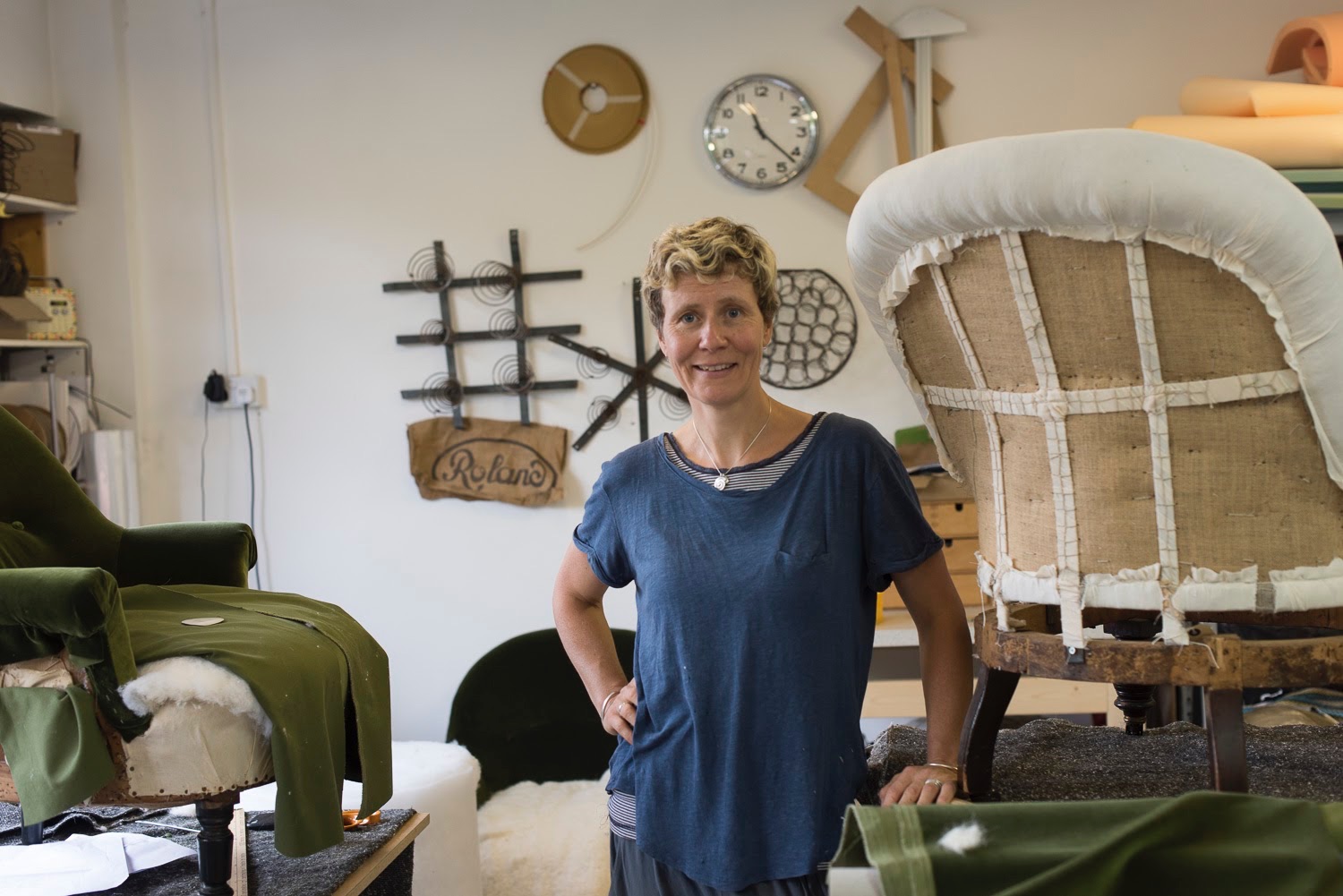 My upholstery training includes four years learning under the expertise of a teacher who is a 4th generation upholsterer, at the The Cass within London Metropolitan University. I have a Diploma in Upholstery awarded from the Association of Master Upholsterers & Soft Furnishers.
I have also spent time working in a busy traditional upholstery workshop, learning from a master upholsterer with over 35 years experience.
To continue my learning, I'm proud to say I have recently been accepted as a 'journeyman' with the Guild of Traditional Upholsterers to work towards becoming a full Certificated Member.
Antique chairs call for traditional upholstery which takes time, skill and very particular materials. So why not just use foam, which is quicker and cheaper? Here's why:
Sustainability The materials used in traditional upholstery are natural and biodegradable, apart from the metal springs and they can be recycled. Foam is an oil-based product and will sit in land fill for hundreds of years.
Longevity A chair built with traditional materials and methods will last a long, long time, literally decades beyond the life of a modern piece of furniture made with foam.
Tradition This is how these antique chairs would have been upholstered over 100 years ago. To retain the integrity and authenticity of an antique piece of furniture its important to use methods and materials in keeping with its origins.
Celebrate and keep British craft alive! These skills will die out if we don't keep using, sharing and teaching them...
This is a short film where I talk about my practice and experience of working from my studio at Phoenix Art Space. Shot in 2021 by Rosie Powell and commissioned by Phoenix, it is one of a series of short films about a selection of Phoenix studio artists.